Two hotels operated by General Hotels Corporation are scheduled to open in 2024 in Viera's Borrows West.
The 131-room Homewood Suites and Hilton Garden Inn with 208 rooms will be part of the 115-acre mixed use development. Homewood Suites, part of the Hilton Honors guest loyalty program, will offer extended stays with free hot breakfast and Wi-Fi, 24-hour business and fitness centers, outdoor pool and outdoor seating. Each unit will offer a dinette area, kitchen, pullout sleeper sofa, bedroom and bathroom. The suites are under construction by Hospitality Project Services and are expected to be completed early in 2024.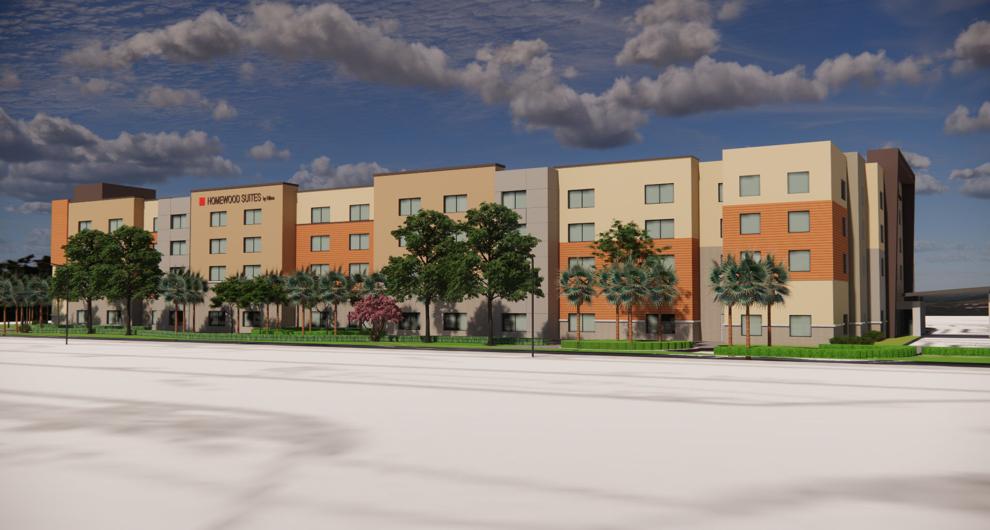 The Hilton Garden Inn construction is slated to begin before the end of the year. That hotel will feature a rooftop bar and large meeting spaces. The inn should open its doors in summer 2024.
Eva M. Rey, the vice president of community management and communications for The Viera Company, said the hotels "will fill a need for hotel beds in the area, largely due to the USSSA demand."
The United States Specialty Sports Association sanctions, creates and promotes a variety of sports, including softball, baseball and basketball. Its sports complex opened in 2018 with 15 practice and training fields and three championship stadiums.
Rey said the hotels' location adjacent to Interstate 95 is "convenient for guests to explore all of Brevard County, from Kennedy Space Center to the beaches."
General Hotels Corporation has partnered with Weathervane Capital Partners, a real estate investment firm, to build the hotels. In a prepared statement, Michael Murchie said, "Our commitment to develop two hotels in Borrows West show our belief in this community and ongoing strength of the Florida hotel market."
Chick-fil-A, The Blake at Viera and Ace Hardware are completed in Borrows West. Under construction or in progress are Sundance Family Dentistry, Island Animal Hospital, Wawa, Venezia Wine Bar, Ford's Garage, Tiki Docks Bar & Grill, Linz of Viera Apartments, and the Borrows West Park."
The park will include urban-style park amenities such as a scenic lake with a bordering walking trail and unique linear park with a modern flair that accents the vibrant, thriving lifestyle of Viera," Rey said. Future additions will include other retail, medical and professional space, with a prime location for corporate relocation, she said.