I just came back from an inspiring session with our Environmental Club (E-Club) at Manatee Elementary. Those kids are incredible. They give me hope of a better future and a reason to celebrate Earth Day again and again. 
We have been studying our community, its environmental characteristics, some of its wildlife population and our now endangered Indian River Lagoon.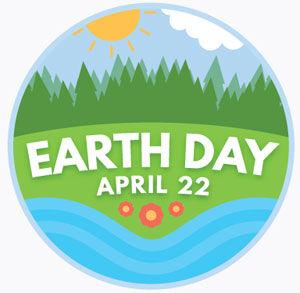 We talked about water pollution and what may cause pollution. We also discussed ways pollution can be avoided. 
"Let's make signs about all that so people know what not to do," suggested one of them. The students showed interest in helping solve the problem and wanted to be proactive — preventing instead of simply fixing. If just we adults would listen to their reasoning and ideas, maybe we would all become the pollution solution that Melanie, one of our first grade students in E-Club, declared the group to be.
Children are an inspiration and if they keep in touch with their core abilities and ideas, they will, one day, become adults overflowing with spectacular solutions; true innovators. 
Take Elon Musk, for example. According to Wikipedia, he was "born in South Africa in 1971, he sold his first computer game at age 12 and went on to co-found Tesla Motors, PayPal and SpaceX." 
Considered a very successful risk taker, Elon Musk follows his passion and vision to accomplish two very ambitious goals: "Reduce global warming through sustainable energy production and consumption; as well as reduce the chance of human extinction by making life multiplanetary and setting up a human colony on Mars." (inc.com/larry-kim/50-innovation-amp;-success-quotes-from-spacex-founder-elon-musk.html) As he says, "when something is important enough, you do it even if the odds are not in your favor."
And that seems to be what other innovators, like Scott and Julie Brusaw, choose to do, too. 
Scott and Julie Brusaw founded Solar Roadways in 2006 out of concern for the environment. Solar Roadways — solarroadways.com — is a modular system of specially engineered solar panels that can be walked and driven on. This would be a way to generate massive amounts of renewable energy, put a halt to climate change and bring about other benefits like creating lines and signage without paint, preventing snow and ice accumulation, and use the microprocessors in the panels to allow panels to communicate with each other, to a central control station, and to vehicles. This is not too far from happening since the research to move toward road and highway installations is under way here in the U.S.
Julie Brusaw, who has an M.A in counseling psychology, had the idea and Scott Brusaw, who has an M.S. in electrical engineering, created the product. 
As Elon Musk said, "it is possible for ordinary people to choose to be extraordinary." 
The Brusaws seem to have done just that.
The motivation for being extraordinary tends to come mostly from our early years. That's why 3Rs and Beyond created a program series called Connect to Help Protect, a program with the goal to assist reestablishing the connection between individuals and the natural world to help them better understand the impact that their actions have on the environment and on lives. 
The series engages participants and facilitates their transition to become agents of change. We hope to reach as many individuals as possible in our community and would like to hear from you if you are interested in partnering with us in this endeavor.  
Investing in programs like Connect to Help Protect is investing in our future because, as cliché as it may sound, kids are the future and if we listen to their insights, we can learn a lot and open up doors to solutions we couldn't even imagine possible. 
Earth Day is April 22. Let's not only celebrate the day Senator Gaylord Nelson placed environmental protection onto the national political agenda back in 1970; let's start talking about ideas and dare to give them a chance to become future options for a better Earth. 
Email Marcia Booth at Marcia@3RsAndBeyond.org.