The 28 North Gastropub restaurant, bar and pub at The Avenue Viera has a new executive chef and a new general manager, and foodies can't wait to see what the pair will bring to the table.
The name 28 North represents the latitude for Brevard County. "Many of our customers don't know that's where the name comes from. It is by design that everything about us has a backstory," Chris Conneen, owner of both 28 North Gastropub and the adjacent Pizza Gallery & Grill restaurant, said.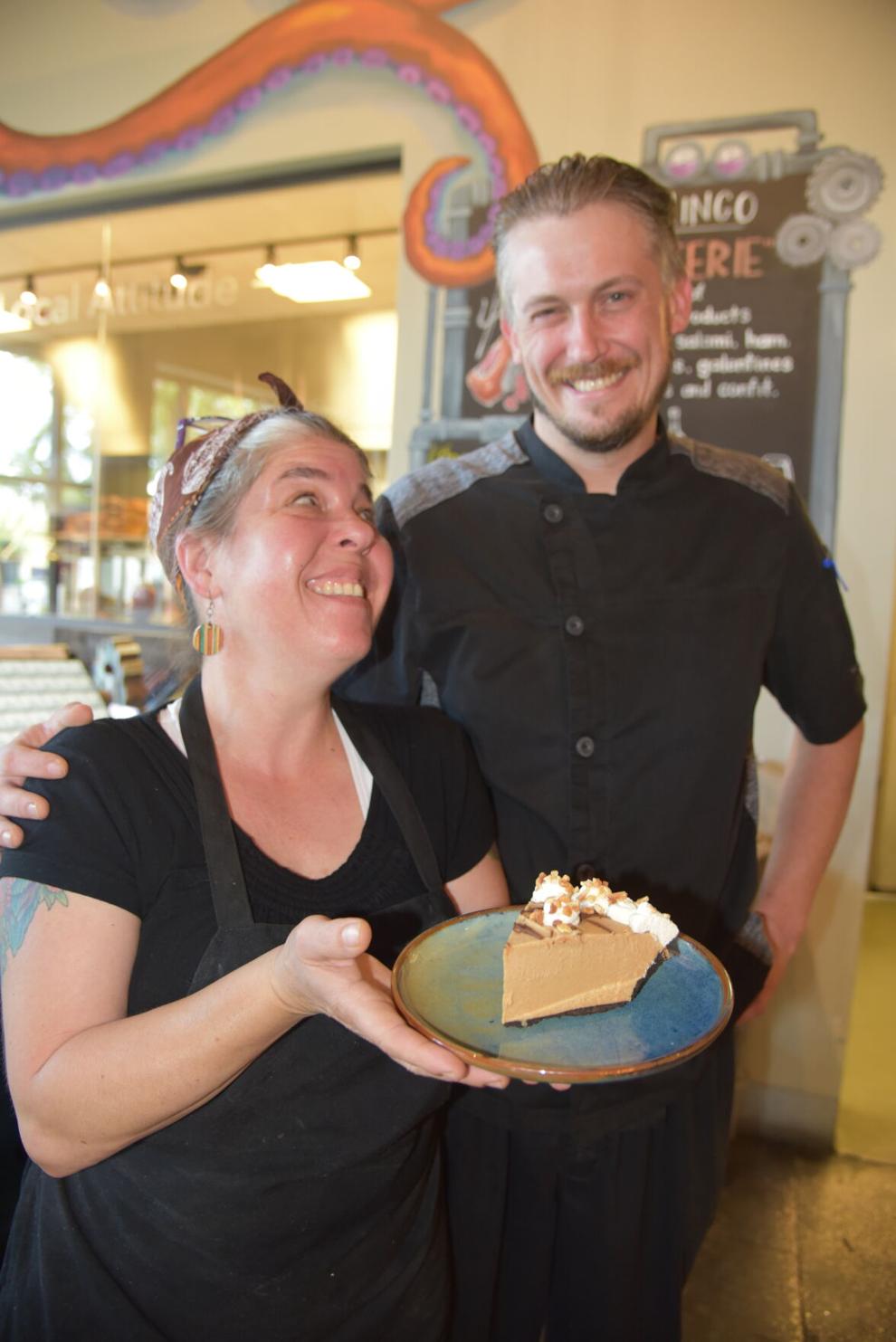 Conneen selected Chester (C.J.) Hughes as the new executive chef for the Gastropub. Hughes had worked with the previous executive chef, Nill Saybe, for the past three and a half months and helped roll out the new menu for the summer.
Hughes, from Cape Cod, graduated at age 20 from the New England Culinary Institute in Montpellier, Vermont. He worked for four years in North Carolina hotels and restaurants, even opening a few, before he and his mother opened the Too Cool Café in Satellite Beach. They ran it for four years before selling it.
Hughes said he will bring a lot of New England flair to the menu including seafood items such as lobster rolls. Having won Blue Ribbons for his unique sweet potato clam chowder, clients can expect to see it on the menu. Be sure to pronounce chowder as chowdah which is made with littleneck clams (shells included for the presentation), house cured pork belly, sweet potato clam brodo, chive oil and microgreens.
Amy Fowler is the new general manager. She grew up in Cocoa Beach. She spent time on the west coast of Florida and had been with the Rusty Lion in Dunedin, until moving back to the Space Coast.
"We are farm to table dining, with most all foods being locally sourced," Fowler said. "We don't just serve the food on our menu but rather tell a story about it such as what the ingredients are and where they came from. Our staff is very well versed and we put a lot of time and effort into being guides to our guests on the amazing food selections we offer, including vegan. Our local latitude name goes hand in hand with our local attitude."
The daily summer menu of elevated pub-style cuisine as well as the Sunday Only menus are chock full of innovative choices. Bacon wrapped bison meatloaf, guava-guajillo short rib, potato chip dusted tuna are just a sampling of the main courses.
Just as extensive is the craft cocktails, wine, brews and seltzer menu. A rotating selection of locally and nationally brewed beers is offered. There are thirteen very cool named handcrafted cocktails including Tequila Mockingbird and Key West Kiss made from Papa's Pilar Blonde Run, Disaronno Amaretto and Pineapple.
Be sure to save room for dessert. Allison Cutts is the dessert maestro, making a bevy of sweet choice desserts all from scratch. 
"The chocolate peanut-butter pie with house whip cream, peach cobbler with cinnamon ice cream and powdered sugar and the Key-lime cheesecake made with coconut rum, sour cream mousse and berries will have you dreaming of them long after you have indulged," she said. 
The 28 North Gastropub is at 2250 Town Center Ave., Suite 101. Hours are Monday - Thursday 4 p.m. to 9 p.m., Friday 4 p.m. to 11 p.m., Saturday noon to 11 p.m. and Sunday 11 a.m. to 8 p.m. Sunday Brunch Menu from 11 a.m. to 2 p.m. Phone (321) 241-1159 or visit 28northgastropub.com