Not only c'est tres bon, but could this be a trend toward a Brevard County French Quarter? A new bakery and cafe coming to Suntree moves toward satisfying the taste for French food in the Viera/Suntree area.
With a third French restaurant planned for the Suntree-Viera area, a new trend in cuisine that includes baguettes, cassoulet, ratatouille and macarons, c'est tres bon.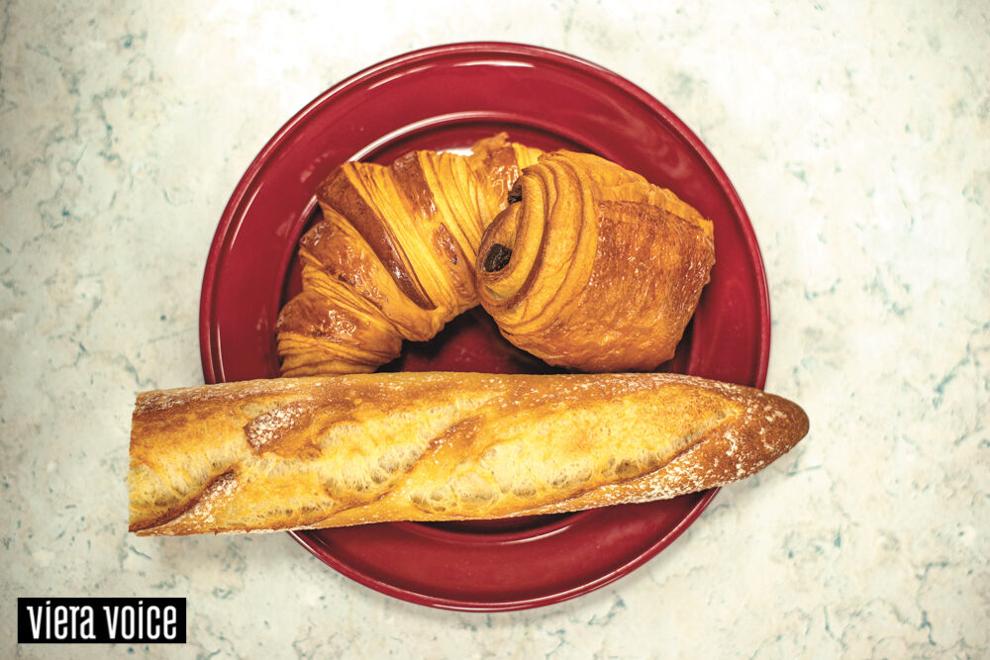 "Americans have always considered anything French chic, and authentic French is rare," said Jacqueline Dittmore, owner, baker and pastry chef at Jacqueline's Bakery in Historic Downtown Melbourne. She plans to open a second, similar restaurant in Suntree Plaza by the end of summer or fall because of demand.
"With the second-best performing economy in the nation according to the Milken Institute, thanks to our diversified aerospace, defense and manufacturing base, which pays high wages, the Palm Bay-Melbourne-Titusville metro area is primed for entrepreneurial success stories like this," said Brian Baluta, the director of communications for the Economic Development Commission of Florida's Space Coast.
Ohio native Dittmore and her French husband, Christophe, opened their Melbourne restaurant in 2016 after moving from Paris, where she lived and trained for two decades. She has a grand diploma in cuisine and pastry from the famed Le Cordon Bleu and a certificate in artisan bread baking at the Ferrandi Culinary School in Paris.
The restaurant will serve breakfast and lunch (hot and cold sandwiches, vegetarian and meat salads, quiches and savory pies) and sell pastries and other baked goods and desserts.
"Our macarons are made fresh on site and are the best around," she said.
The restaurants also sell ice cream, coffees and other beverages, special-order cakes, quiches and savory pies. Catering is offered. Dittmore is contracting with a French vintner to provide Bordeaux wines.
"Everything we serve is baked fresh each day from scratch," she said. Her recipes have a Parisian influence, made with European-style butter, artisan flour without genetically modified organisms, real vanilla beans and French chocolate.
"The Melbourne kitchen is small, so at 4 a.m. we start baking the croissants and breads," she said, to be ready to open daily at 7:30 a.m.
The Suntree bakery will be larger, 2,400 square feet. "It will have a true commercial kitchen with a deck oven," she said.
The Suntree restaurant also will open at 7:30 a.m. and close at 8:30 p.m. daily. Dittmore expects to hire four bakers and about a dozen full and part-time sales staff. The menu will be similar to the Melbourne store.
"Prices might be a little higher because of the new minimum wage," she said.
Dittmore said her family visited her brother, Marc, in Brevard County in 2015. "It reminded us of Corsica." Four months later, the family relocated here.
For more information, visit jacquelinebakery.com.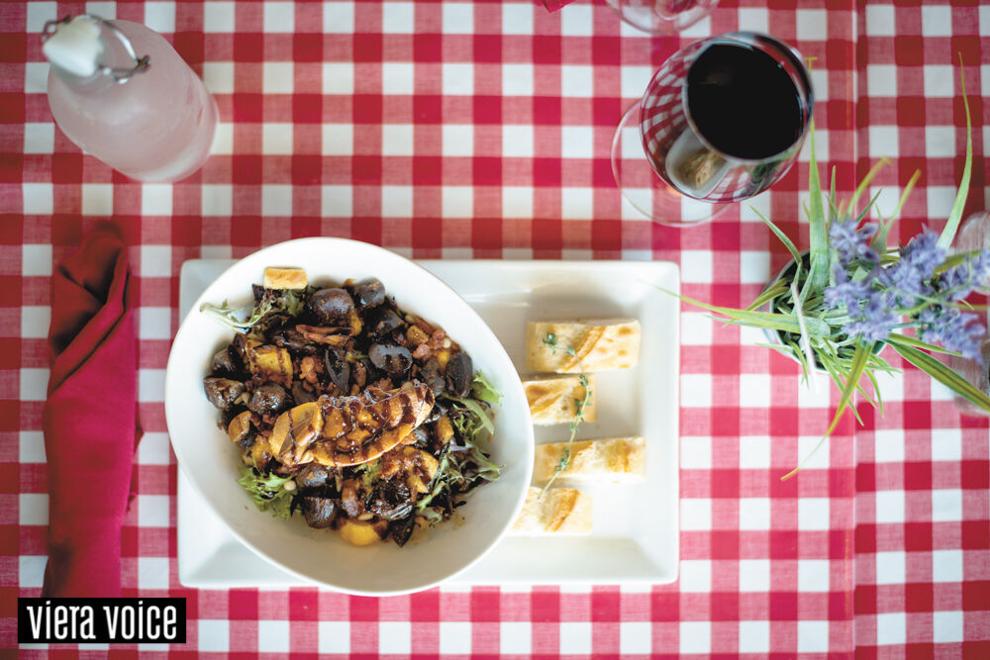 Chez Cani Café Bistro
The uniqueness of French cuisine livens the taste buds with the dishes at Chez Cani French restaurant in Suntree.
One such dish is the mixed salad with gizzards, croutons, pine nuts, bacon, Foie gras, fig vinaigrette and French bread. 
"This is a typical meal in the area of France that we are from" said Nicolas Memes, the owner of Chez Cani who moved with his wife, Carine, to Brevard County from the Bordeaux region in southwest France. 
The meal topped off with a dessert of homemade creme brûlée was the best, said Adam Palumbo, the art director at Bluewater Creative Group. 
"The vinaigrette was superb, tangy and sweet that complemented the gizzards that were full of flavor that tickles the tongue — all ingredients are so unique yet harmonize perfectly in the mouth — it's all about the details," Palumbo said.
Other specialties include charcuterie boards, foie gras, beef Burgundy, ratatouille, La Salade Landaise and crepes.
Chez Cani, at 6375 N. Wickham Road, Suite 108, offers breakfast, lunch and dinner, as well as catering, a private chef experience and tea time with pastries.
Chez Cani also sells French imported goods such as dry meats and cheeses, baking supplies and chocolates. Special events include Cassoulet Night and Couscous Night. 
Hours are 8 a.m. to 7 p.m. Thursday through Saturday and 8 a.m. to 3 p.m. Tuesday, Wednesday and Sunday. The restaurant is closed Monday.
For more information, visit chezcani.com.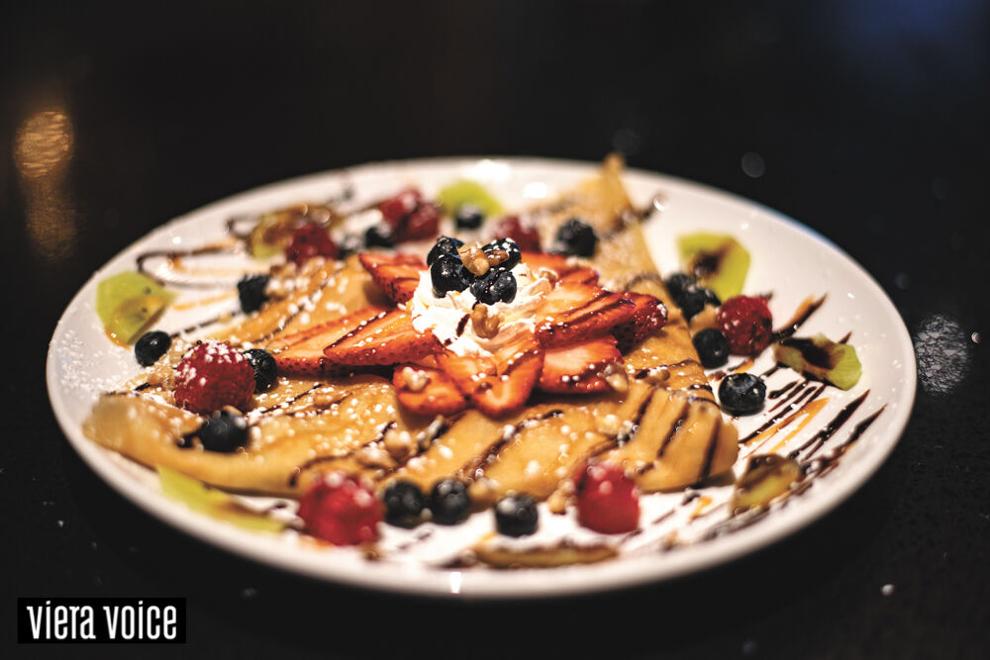 Le Crave Café
For some sweet and savory crepes, French onion rice pilaf, boba tea and gelato, you'll be pulled into Le Crave Cafe. And that is just a part of its large menu list. 
It offers breakfast, lunch and brunch at its Suntree location at 6525 Third St., Unit 107, at U.S. 1 and Suntree Blvd. There is also a Le Crave at Titus Landing in Titusville.
Owner Tuan Le said Le Crave offers something for everyone and provides a new option in fresh, fast and high-quality restaurants.
"American, Italian, Chinese and Thai eateries can be found on almost every corner," Le said. "Le Crave brings a new trend to the area — classic Brittany-style crepes with a modern twist."
Le is a Vietnamese immigrant who studied the cuisine of Brittany, France combined with his engineering background.
"Food is chemistry and art," he said.  
He spent two years creating the recipe for the signature house coffee that is "strong but smooth, not bitter or sour" to pair with his sweet crepes. 
"It took me more than six months to work out the savory crepe recipe using buckwheat,"
he said. 
His crepes are more crisp than some, he said, in the style served in northwest France, where crepes originated. "Mine are different from the ones served in Paris," he said.
Hours are 7:30 a.m. to 3 p.m. daily. For more information, visit lecravecafe.com.
Le Macaron
Residents of Brevard County have come to delight in the mouthwatering and rich flavor of French pastries at Le Macaron.
The Viera shop is bright pink popping off the showcase filled with colorful, beautiful and sweet French cookies and pastries.
The owners of Le Macaron in Viera are thrilled to have chosen the area for their unique pastry shop. 
Owners Valerie and Fabrice Chauvet moved from Paris to Brevard and opened a Le Macaron in Melbourne four years ago. They opened the Viera location two years ago.
"Coming here was truly the American dream, like a fantasy," Fabrice Chauvet said. "It is a better life for our son with much better opportunities for school."
Le Macaron's Viera location is in The Avenue Viera.