Now that the COVID-19 pandemic has eased up and graduation ceremonies, Grad Bash and other events have been scheduled, thousands of high school seniors across Brevard County will graduate and receive their high school diplomas this month.
If your son or daughter is graduating from high school this school year, you'll know how bittersweet this milestone is. All the sacrifices you made through the years — driving your kids back and forth to school, athletic practices and games, clubs, band and theater. You name it. You did it all.
But what about advice for your children going to college? How about the military? What if he or she decides to join the workforce? What words of wisdom do our graduates need to hear that will influence and encourage them to make the most out of the next phase of their lives? 
There are many words of wisdom that are available for parents to give to their children. To help out, Viera Voice asked some of Brevard's top political, military, religious, business and community leaders for some words of wisdom they would pass along to this year's graduating seniors.
___________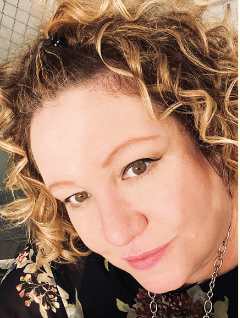 Eva M. Rey, vice president of Community Management and Communications, The Viera Company: 
"The further I get from my own high school graduation, the more I wish that I had sought out and listened to advice from those who had gone through it and come out on the other side a success. My professional success has been hard fought with a lot of missteps along the way. I thought I knew everything and I was convinced that the journey would be rosy and bright. So, my advice, first and foremost, would be — listen to those who have gone before you. Their experiences and insights are invaluable, even if you may not see that now.
"My second piece of advice is to embrace authenticity. Be who you really are with no apologies. Speak and act from your heart, not from a fake or contrived persona that you feel you have to portray to the world. Trust me when I say that you will waste so much precious time trying to fit in or to be someone that you think everyone wants you to be. Just be yourself because that is the person that I want to know and is the person who has the ability to change the world."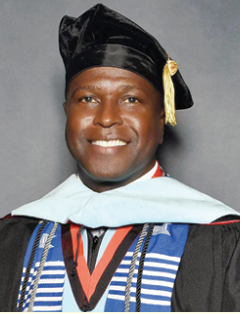 Dr. Michael A. Cadore Sr., Rockledge City Councilman and associate dean at Eastern Florida State College:
"Congratulations. You have achieved a great milestone. As you celebrate, remember to thank those who've helped you along the way, especially your teachers, parents and close friends. As you move to the next chapter, remember to reach back to help others. If you don't serve your community now, don't expect your community to serve you later. Lastly, in the book of Proverbs 3:5-6," Trust in the Lord with all thine heart; and lean not unto thine own understanding. In all thy ways acknowledge him, and he shall direct thy paths! "Continued blessings and success."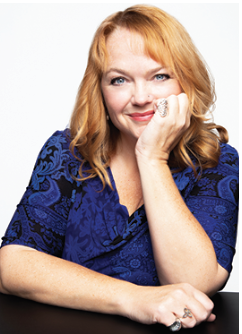 Ann Conroy-Baiter, president of Junior Achievement of Space Coast: 
"My advice to seniors is that there is no straight path through life. Young people are under so much pressure to know now who and what they'll be in 10, in 15, in 20 years. But the reality is that people zig and they zag and they hit road bumps and can feel like failures if they don't stay on a perceived straight path. 
"A healthier way to look at progression is to maintain momentum, to seek education and to collect people. Keep moving, no matter what. Remain curious, and seek education or educate yourself. Collect people along the way and honor those relationships. 
"Because it's simply impossible to know who you are at 18. And really? The happiest people I know still don't know who they are at 30, 40, 50 and beyond. Satisfied and successful people continually seek out transformation and are open to new directions. I'm not saying to be directionless — have goals, keep your eyes on the prize, make smart financial decisions and aim for success. But recognize that if you are turned sideways along the way, it very might be the most interesting and satisfying turn of your life."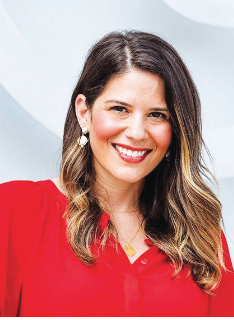 Jarin Eisenberg, chief operating officer of Groundswell Startups: 
"Congratulations to the class of the 2022! There is so much opportunity ahead for you, take advantage of all of it. Wherever you are headed next, to college, a position in the trades, to your first job, look for ways you can jump on projects, show your range of skills. Start building your network —  volunteer for organizations you care about, ask your professors or managers for projects you can help with. Invest time in being active on LinkedIn, look for ways to lend your voice and your expertise to whatever field you are most interested in — keep an open mind.
"Be nice to everyone — remember to send thank you notes. Building relationships with your peers, professors and leaders around you is so important. Be good stewards of your community — take an active role in shaping the world around you. Most of all, be hungry for opportunity, be open to change and give yourself grace when things do not go as planned."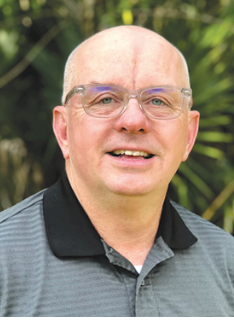 Troy Stanley, retired Navy chief petty officer and pastor of First Christian Church of Cocoa Beach: 
"Congratulations, Class of 2022! You've worked hard and achieved a great accomplishment. However, it's just the beginning. As you enter this next chapter, you'll face new challenges. Jesus told us the greatest commandment is to love God and love others. If you want to be truly successful, strive to live this out. Loving God isn't hard because He loves us, but loving others often is. Love them by helping them succeed. This is not what the world tells you, but the truth is this: successful people are surrounded by successful people. That's a great place to be. God bless you."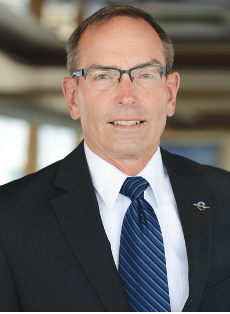 Wayne Justice, retired U.S. Coast Guard Rear Admiral and Canaveral Port Authority commissioner:  
"After 37 years of military service, from Cadet to two-star Admiral, the easy answer is to join the Coast Guard, a small service with a big job!
"That said, my tips come from that answer. Being in the service means providing a service to our nation. I was taught the world is bigger than any one person, and working collectively toward a greater good can be immensely satisfying. 
"Another tip is to work hard at finding a career that you enjoy! I love the water, love boats and ships, and I spent decades in that environment! The hard work and effort that goes into success is much easier if it's fun.
"We are blessed to live in a country that has endless opportunities. Take advantage of that by exploring career options!"