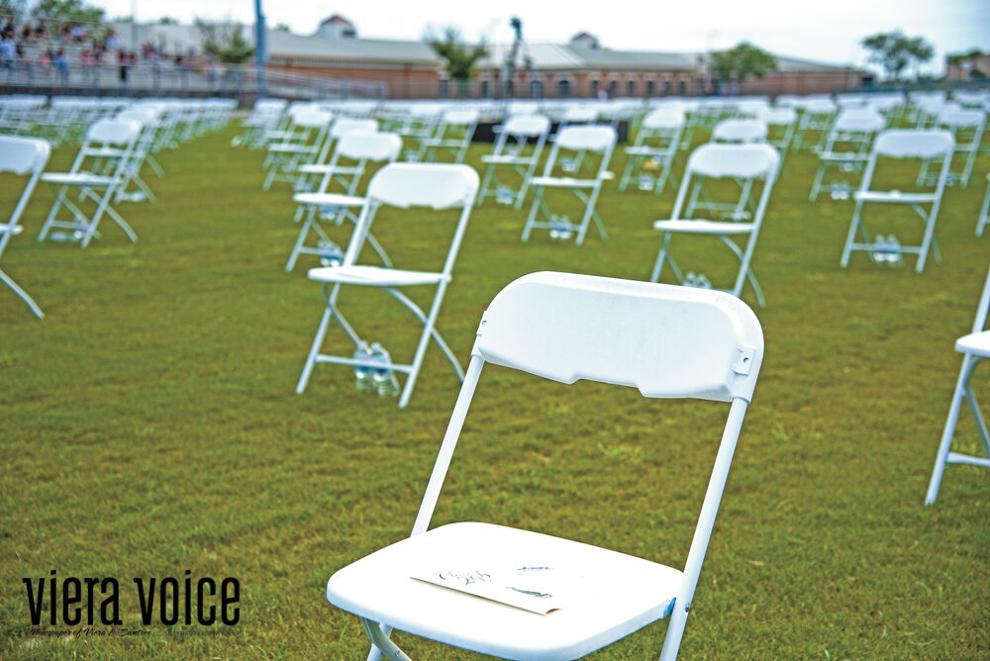 The Class of 2020 at Viera High School, like many others, has been through a lot in the past several months. Graduates finally were able to celebrate their accomplishments properly during the span of two days in July.
The 531 graduates at Viera High School were able to finally pick up their diplomas in a drive-through line at the school on July 17 and participate the next evening in a graduation ceremony at the school's stadium. 
"When we think back to March when we first dismissed from school, I don't think any of us anticipated that we would never be coming back for the rest of that school year and so I'm just really proud of the way that everybody came together during this time," said Viera High School principal Sarah Robinson at the diploma pick-up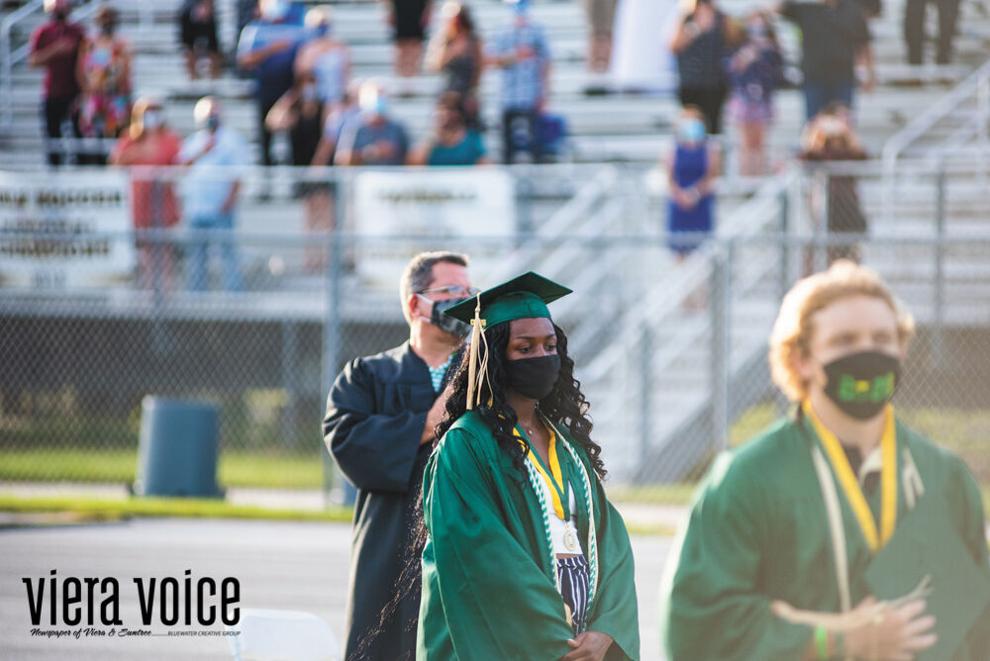 Class of 2020 sponsor and social studies teacher Jeff Draves noted that he will remember the Class of 2020 for "how selfless they are."
"It's a great day because I've planned probably along with Ms. (principal Sarah) Robinson about 30 different scenarios and this scenario's finally happening, so that's kind of exciting," said Draves, a social studies teacher and a Class of 2020 sponsor at the diploma pickup. "…. It's just a relief that things are actually happening for us and for these kids so that we get to celebrate with them one more time and it's almost like Christmas morning in that regard."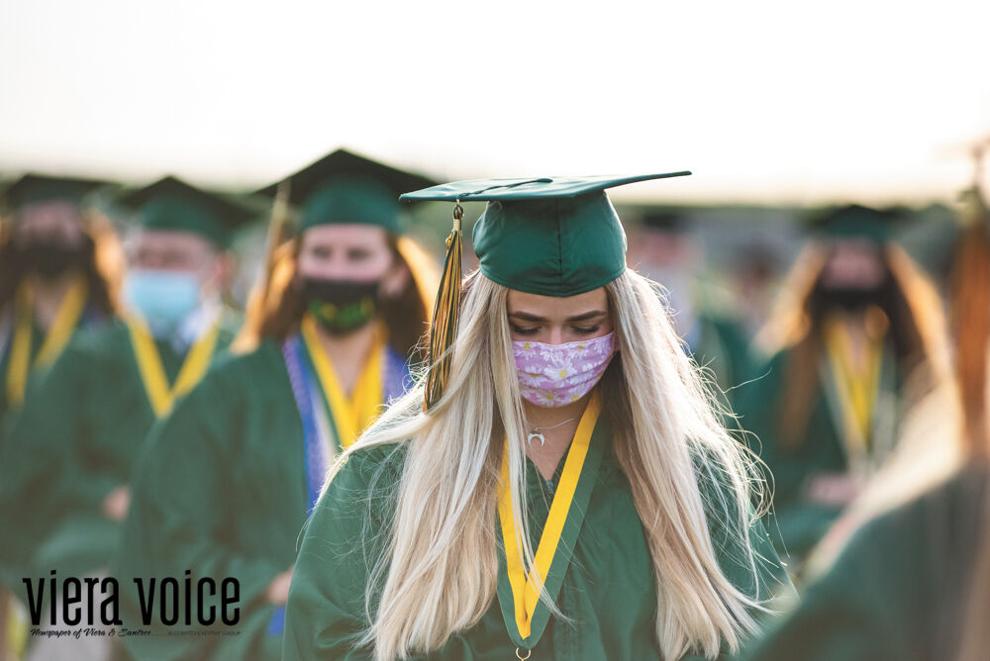 Robinson said that there were many safety precautions taken at the event, including temperature checks for graduates at the front office when they arrived, and social distancing for parents and students. Additionally, all attendees were required to wear masks, according to a post on the school's Facebook page. 
"We really tried to make it move as quickly as possible, but also to keep the most important elements of graduation that are those things that we know our students and our parents are looking forward to," Robinson said. "We wanted to make sure we really highlight each of our students with our student speeches, giving them an opportunity to walk across the stage, get that senior photo after they get across the stage and then obviously to throw their caps and get to process out at the end of the evening."