The U.S. Navy Blue Angels arrived Thursday at Orlando Melbourne International Airport to garner enthusiasm for the Great Florida Air Show, which will take place Saturday and Sunday (May 15-16).
The Great Florida Air Show, produced by the Air Show Network, will mark the Blue Angels' first Melbourne appearance since 2015.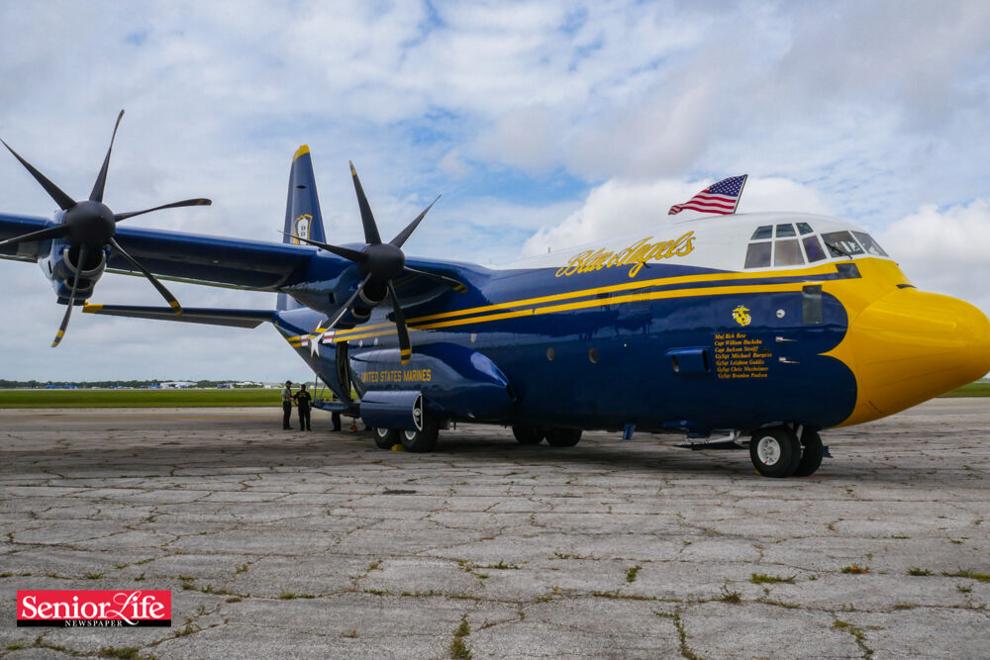 "This is a very unique opportunity for the Blue Angels this year. Not only is it the 75th anniversary of the Blue Angels, but we also have two new aircrafts--the F-18 Super Hornet and the C-130J Super Hercules," Maj. Frank Zastoupil said. "It's making out for an award-winning year.
The mission of the Blue Angels is to showcase the teamwork and professionalism of the U.S. Navy and Marine Corps through flight demonstrations and community outreach while inspiring a culture of excellence and service to the country.
Scheduled featured air show performers this weekend will include United States Special Operations Command Parachute Team, official U.S. Air Force F-16 Viper Demonstration Team, U.S. Air Force Heritage Flight with F-16 and P-51, EA-18G Growler Demonstration, Navy Legacy Flight with EA-18G Growler and Jim Tobul's F4U-4 Corsair, Coast Guard SAR Demo, Class of '45 with F4U-4 and Quicksilver P-51, U.S. National aerobatic champions Mike Wiskus of Lucas Oil Air Shows, nine-time consecutive winner Rob Holland, and Mike Goulian (Red Bull Air Races champion), Larry Labriola piloting the Aero L-39 Albatros, Gregory "Wired" Colyer flying warbird Ace Maker T-33 and Scott "Scooter" Yoak in his World War II-era QuickSilver P-51.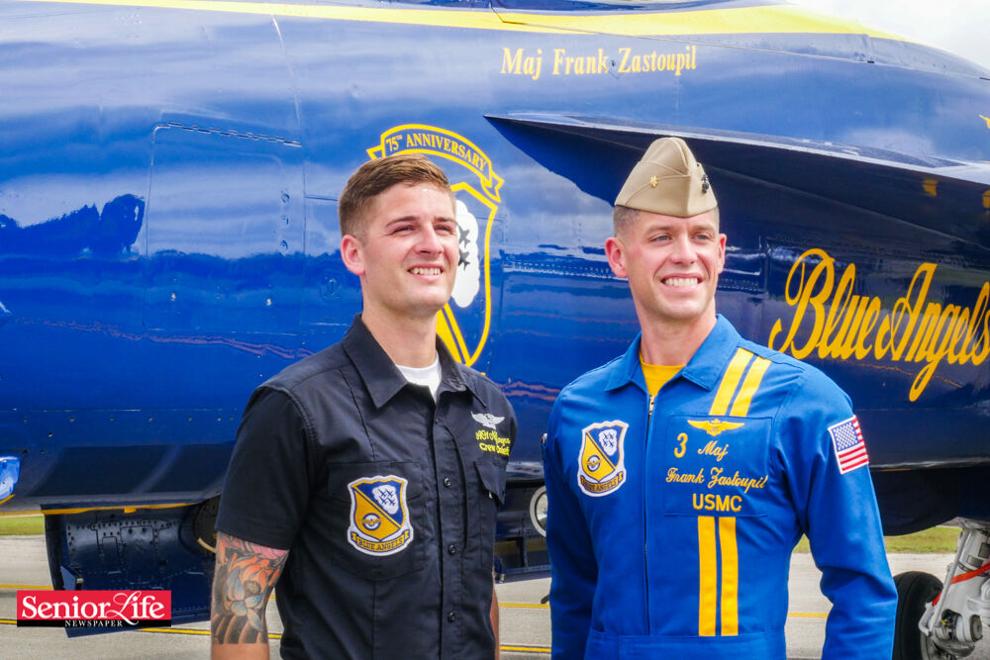 "My favorite part about the Blue Angels is the people," Zastoupil said. "Not just the people and the trust we have on the team, but the people we get to interact with on a grand scale. I do this for those relationships that we get to build, and in turn, support our mission through community outreach."
Table, seating tickets and limited general admission tickets for the reduced-capacity shows are available at greatfloridaairshow.com. Tickets will not be sold on-site during show days. Parking for the event is free and upgraded VIP parking is available for purchase.
"We're looking forward to celebrating an air show over the awesome city of Melbourne," Zastoupil said. "We're so excited to come back here and support the community."
If you plan on attending the air show this weekend, be sure to arrive early. The gates at Orlando Melbourne International Airport will open at 8 a.m. on show days. The event ends at 5 p.m. on both dates.