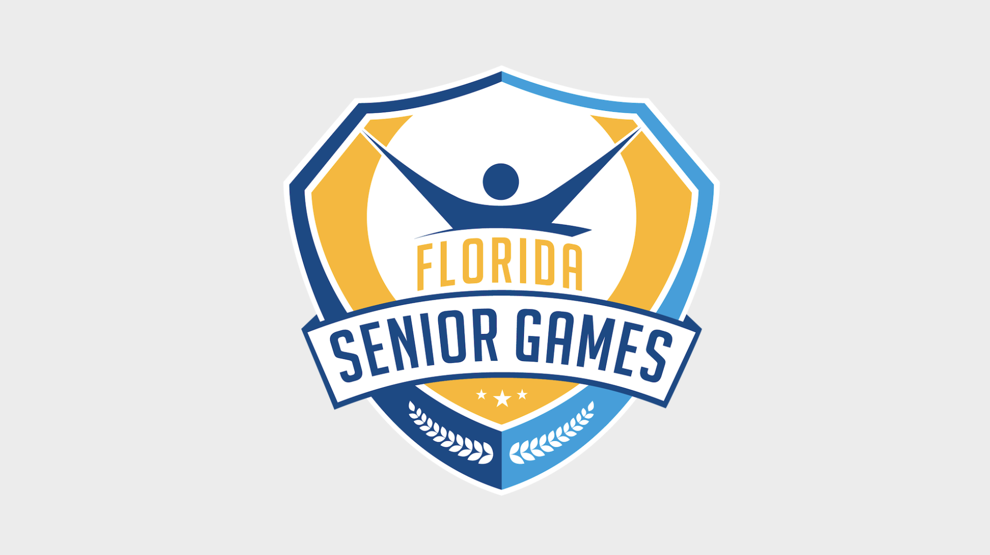 Senior Games brings athletes from across the state and beyond to Brevard County
Martha Henderson just turned 84, but she jumps into the pool with the vigor of a 16-year-old. The Cocoa resident is swimming in not one, not two, not three, but six events at the upcoming Florida Senior Games. The games for the first time in its 29-year-history will use Brevard venues for some of the competitions.
Henderson should prove a formidable foe, since she won three gold, one silver and one bronze medals and set a new age group record -- by more than four minutes -- in the 400-yard swim at the 2019 National Senior Games in Albuquerque, New Mexico, last year.
For those who believe advancing years translate into increased habitation of the couch, Henderson and the rest of the 1,700-plus contestants at this year's Florida Senior Games are proof that being limber, energetic and eager to excel in sports is not the domain of the young.
"They're all very competitive," said Nick Gandy, spokesman for the Games, which will be held Dec. 5 to 13 at venues in Brevard, Alachua, Pasco, Pinellas and Orange Counties.
In the past, the Games took place at major metropolitan areas such as Ft. Lauderdale, but in the interest of safety during the pandemic, this year's competition has been divided across several counties. Athletes from 228 Florida cities, 35 states and Canada were registered as of November 23
The pandemic and the venue changes have not dampened the spirits of the participants.
Eighty-two-year-old Wendell Newton will leave his Melbourne home to compete in table tennis at the Legacy Park Multi-Purpose Center in Alachua, accompanied by sons Dwight and Damon, who also will be in the competition.
"It's a family affair for us," said Newton, who practices almost every day of the week at table tennis clubs throughout the county.
The Newtons are not unusual in their zest for a particular sport.
"You see a lot of these parents and kids playing in the Games," said Gandy.
Brevard will host race and power walks Dec. 11 and 12 and track and field competition Dec. 12 and 13 at Holy Trinity Episcopal Academy's new state-of-the-art track and fieldhouse in Melbourne; 18- and 36-hole golf competitions Dec. 8 and 9 at Duran Golf Club in Viera; individual and team bowling competition Dec. 5 and 6 at River Lanes in Titusville; a 5K road race Dec. 13 at Ryckman Park in Melbourne Beach and swimming events Dec. 5 and 6 at Cocoa Beach Aquatic Center.
Additional sports in the Games are archery, bag toss, basketball, cycling, horseshoes, pickleball, powerlifting, tennis, racquetball, shuffleboard, table tennis and volleyball.
Since 1992, a total of 54,760 athletes have registered to compete in this Olympic-style competition for athletes 50 and older. The Games are a program of the Florida Sports Foundation, the state's lead organization in promoting Florida's sports industry and tourism opportunities. The Florida Senior Games serves as a qualifier for the National Senior Games.
For more information, visit floridaseniorgames.com.