A veterans reunion billed as the largest in the U.S. returns this weekend to Wickham Park in Melbourne.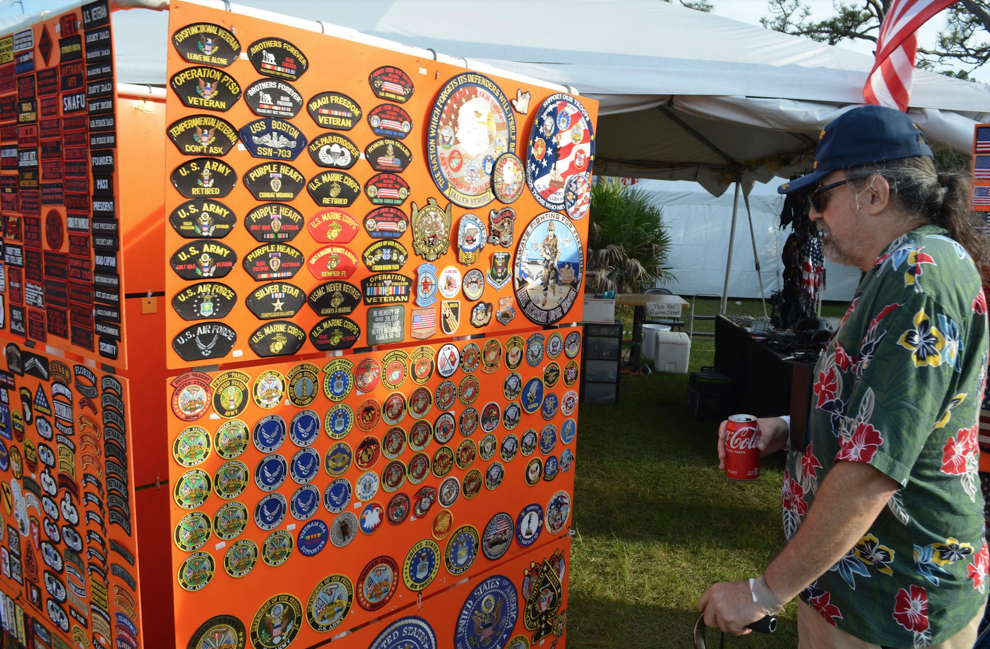 The Florida Vietnam and All Veterans Annual Reunion continues through Sunday, May 8, at the park at 2500 Parkway Drive. The 34th annual event is free and open to veterans and the public.
Visitors can view static military displays, purchase items from military vendors and enjoy live music, food and drinks. 
"I've been coming to this event for 20 years," said Lake City resident and U.S. Marine veteran R. Dale Condy, owner of Jarhead Junque Wood Products.  
A main highlight of the reunion is the Vietnam Traveling Wall, a 3/5th-scale replica of the Vietnam Veterans Memorial in Washington, D.C. It is engraved with the names of those who died in service in the Vietnam War. The wall will be on display throughout the event.
Hours are 11 a.m. to 11 p.m. Saturday, May 7, and 10 a.m. to 5 p.m. Sunday, May 8.
Visit floridaveteransreunion.com or call 321-652-4185 for more information.