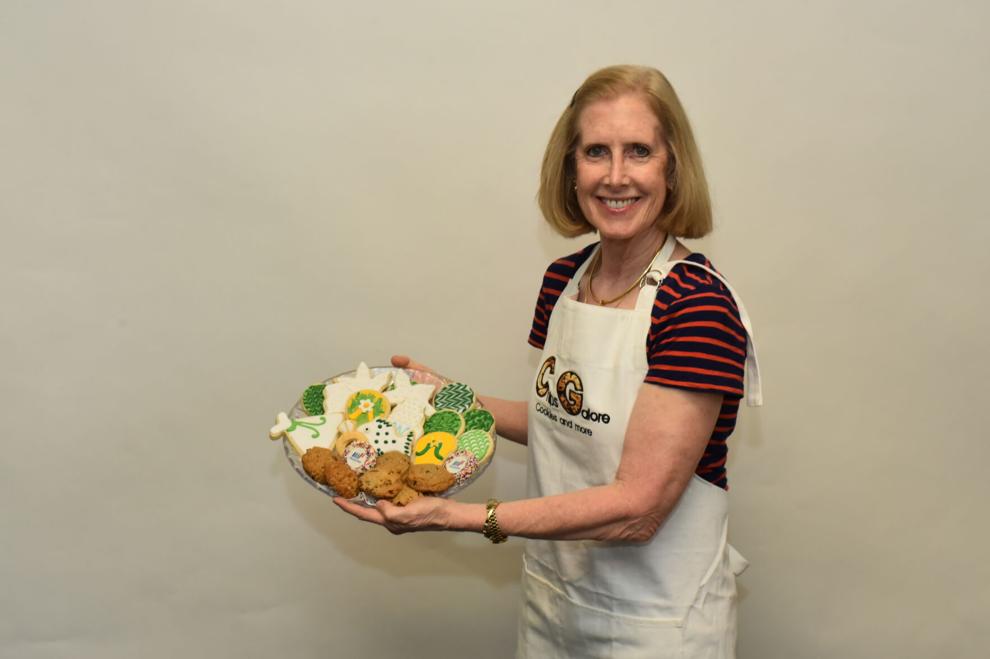 ​Suntree Elementary School lost a sweet teacher when Maxine Lauer retired, a reputation that surely had more to do with being loved by students and parents rather than her penchant for preparing treats.
Lauer has since turned her hobby into a sweet new home-based business.
A baking enthusiast since childhood, Lauer launched Chips Galore Cookies and More from her Lake Washington-area residence about 18 months ago. And she's watched her customer list grow since then.
"I was always the Cookie Mom," said Lauer, who taught for 34 years, including the past 23 years at Suntree. "I provided cookies for the college dorm and the apartments."
After receiving encouragement and prodding from her son and daughter-in-law, Lauer decided to turn her hobby into a cottage industry. Today, she makes custom-made cookies, cakes, cupcakes and other desserts for all occasions.
"Everything is freshly made to order from scratch," said Lauer, who takes orders by phone or at her website and Facebook page.
Her signature Chips Galore cookie is a chocoholics's dream, with milk chocolate, semisweet chocolate and butterscotch chips crammed into each regular-sized cookie.
Lauer also prepares 14-inch-wide cookie cakes and such treats as macaroons, shortbread, Sugar Cookie Cut Outs, Dipped Oreos covered in sprinkles or drizzle, and Teenies — cookies sold at a minimum of two dozen a box. Customers also can find some gluten-free and sugar-free items on Lauer's menu.
Lauer's cookie cakes and iced sugar cookies are her biggest sellers, but she's also in demand for her wedding-themed treats.
"I'll take cupcakes and I turn them into an engagement ring or shape them into a wedding gown," she said.
Lauer usually requires about a week's advance notice to prepare a special order, but she can do a quick cookie cake in a pinch. Customers can pick up their orders at her house, or have them delivered for a fee.
Business is good, but not overwhelming. And that's how Lauer likes it.
"I want to be busy but I don't want to get so busy," said Lauer, who wants to have free time to spend with her five grandchildren, the newest of which arrived Aug. 20. "If I had to live off my earnings, I would not be living. Fortunately, my husband is not retired.
 "My name is getting out there because I'm getting more new customers. But I'm also getting a lot of repeat customers, which is just as good because it tells me they're happy with the product." 
To order by phone, call 321-259-2897. To order online, go to chipsgalorecookies.com or visit Chips Galore Cookies and More LLC on Facebook.