All-Star baseball and softball season is off and running again, and the Viera-Suntree Little League figures to be a major player.
Not only is the VSLL hosting the 9-11 baseball District 2 Tournament (which started June 17) at Viera Regional Park, but the league also will host the sectional and state tournaments for that age bracket.
The league also is hosting the Senior baseball district tournament and the Junior baseball sectional tournament.
Also of note, the VSLL and Palm Bay leagues are combining to form a Junior softball team that will be managed out of Palm Bay.
Here is a list of the 2017 Viera-Suntree Little League All-Stars.
8-10 Baseball
Green team: Izzy Birru; Cole Carroll; Andrew Cincimino; Brennan Confreda; Chase Cromartie; Nicholas Cunningham; Derek Galluzzi; Brady Jensen; Connor King; Gabriel Norman; Landon Norton; Tray Sprat; Brody Vogel and Brian Winsten.
Gold team: Robbie Carruso; Micah Cheatham; Finn Goldinger; Brandon King; Drew Huffman; Dominic Leoni; Austin Marshall; Colton Marshall; Michael Minarik; Zach Pillow; Brandon Reiter; Hunter Spell and Drew Stepherak.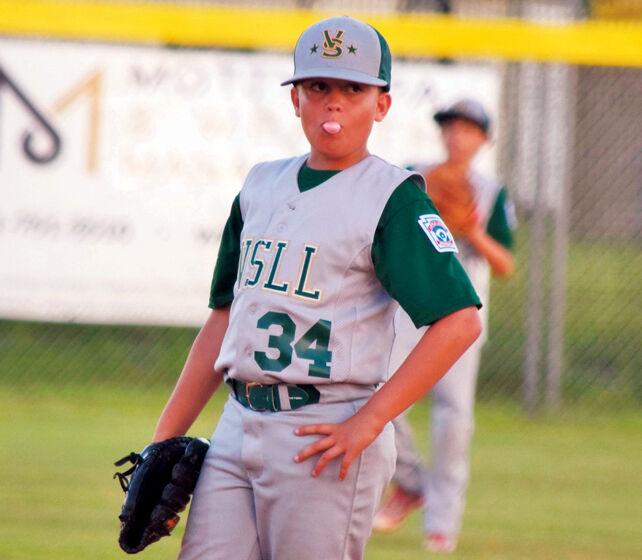 9-10 Baseball
Grey team: James King; Aaron Brand; Caden Jensen; Mikey Schmidt; Carter Virsik; Jay Fowler; Nick Ozbut; Carson Cruse; Connor Beuer; David Polecek; Jake McClearan; Tyler Rosenberger and Javon Cooper. 
Gold team: Luc Iten; Luke Campbell; Lucas Glendinning; Apollos Horrell; Jaden Mack; Cameron Simpkins; Dylan Jordan; P.J. Befumo; Anthony Soehnlein; Nolan Taylor; Logan Keith; Bryson Weeks and James Baxter.
Majors Baseball
Kai Aravena; Jack Malatino; Ian Kalra; Bret Shelby; 
Mike Rappucci; Jacob Fowler; Ryan Lewis; Blake Strode; Cole Smith; Luke McDonough; Tyler Costin; Camden Wicker and Drew Galluzzi. 
Junior Baseball
Dylan Brozny; Connor Brozny; Tommy Collins; Zach Jordan; Nathan Rao; Alexander Horrell; Zion Hernandez; Bobby Rappucci; Gavin Letawa; Justin Grove; Zach Zulawski; George DelRio; Robbie Behrens and Daniel Foster.
Senior Baseball
Bill Moser; Carson Janssen; Brady Janssen; Tyler Madl; Zach Taylor; Jackson Taylor; Christian Stubbendeck; Evan Blake; JT Smith; Joe Veltri; Eric Allen; Luke Brown; Caleb Smallwood; Nick Durgin; Thomas Kaye and Hunter Longtin. 
8-10 Softball
Kaitlyn Farinhas; Hailey Rider; Baylea Holland; Tori Berry; Emma Kramer; Shae Janke; Hayley Power; Alexis Miller; Kiera Runske; Taylor Holtz; Ella Brand; Riley Makousky; Autumn Reynolds and Kendall Mix.
Majors Softball
Grace Soehnlein, Leah Weis, Haley Mix, Abigail Bolton, Daphne Arevena, Katie Jordan, Rachael Jordan, Bianca Torres, Grace Rush, Ava Hensley, Alyssa Blood, Amaya Pitt and Marissa Leoni.
Junior Softball (combining with Palm Bay)
Anna Brait, Alyssa Bickham and Jace Jackson.